The year of 2020 is winding down! We saw a lot of great new cooperative games come out in 2020 (see our Top 10 Cooperative Board and Card games of 2020 list), but there were some expansions that really ratched-up the experience! These expansions made good games even better!
10. Endangered: The Panda Expansion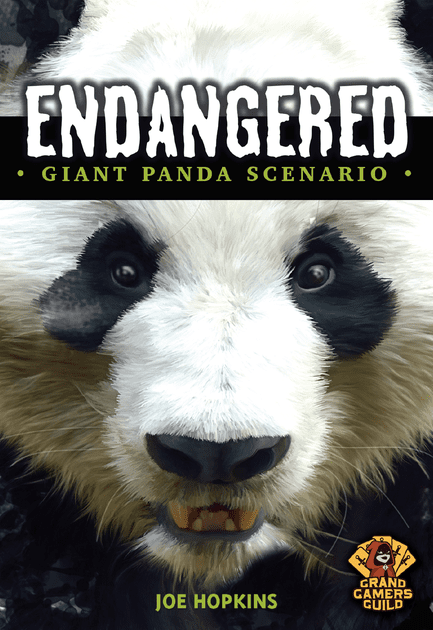 We picked up Endangered (a cooperative game for same endangered creatures) at the beginning of the year (see our review of Endangered here). Although my group didn't love the game (as we thought it could be too swingy), there's no denying we had a fun time playing it! Another problem was that the base game only comes with two critters to save (Tiger and Otter). Having the Panda expansion extended the life of the game for us! It got us excited for the game again, and we even ordered the next set of expansions on Kickstarter with Sea Turtles, Jaguars, Taipurs amd Polar Bears!
9.Sherlock Holmes: Consulting Detective – The Baker Street Irregulars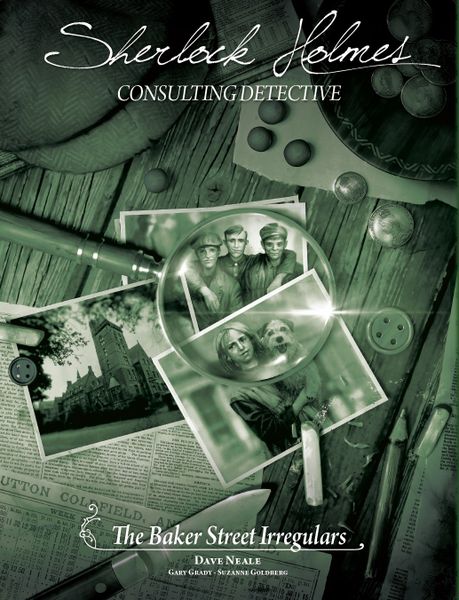 Don't confuse this with Sherlock Holmes: Baker Street Irregulars (which made the Top spot of our Top 10 Cooperative Board and Card Games of 2020 and our Top 10 Cooperative Games You Can Play Online)! The previous game is a cooperative graphic novel game, whereas Sherlock Holmes: Consulting Detective Baker Street Irregulars (see picture above) is a stand-alone expansion in the Sherlock Holmes: Consulting Detective storybook universe. My game groups have been actively playing in the Sherlock Holmes: Consulting Detective universe and having a ball! There's a reason that the original Sherlock Holmes: Consulting Detective made the top spot of our Top 10 Cooperative Detective Games!
This expansion just more cases in the Sherlock Holmes: Consulting Detective world, but it can also be bought and played stand-alone. There's a few twists, but in general, if you liked Sherlock Holmes: Consulting Detective, you'll like this expansion.
8. Thunderstone Quest: New Horizons
Recall that Thunderstone Quest is a deck-builder (see review here) that is made cooperative by the Barricades expansion (see reviews part I and part II). The New Horizons Kickstarter added new content to the Universe (see Kickstarter here) via the Clockwork Destiny and Vengeful Sands expansions, plus a some Kickstarter goodness! This Kickstarter got into a little bit of trouble from poor packing and squished components, but mine was basically fine. This set of expansions just adds more cards to a deck-building game! There's nothing that really stands out (except the 4th Level heroes maybe), as this is just more content for your Thunderstone Quest (both competitive and cooperative). Beautiful art, good quality.
7. Big Book of Madness: The Vth Element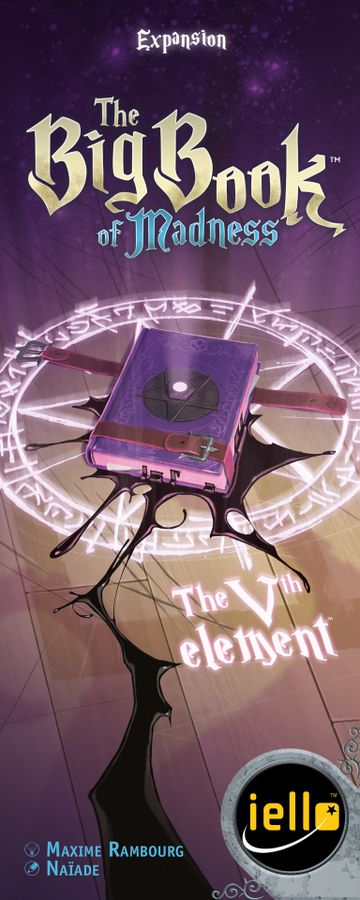 It's interesting that Big Book of Madness is just getting an expansion in 2020! We've been talking about this game forever! We first reviewed it way back here in 2016 and it made our Top 10 Deck-building Games as well! This game has surprising legs in my groups! The expansion essentially adds two modules you can play with or not to make the game a little different. My group like both expansions and it added some life to a great deck-building game!
6. Spirit Island: Jagged Earth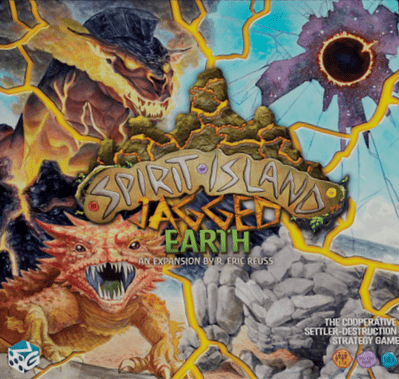 Spirit Island is a great game! I'm just not sure it needs more content! The base game already comes with so much content! And the first expansion, Branch and Claw adds even more! Jagged Earth is the Second expansion and adds even more. The rules tell you that you really need to have Branch and Claw already and using those rules, so this expansion expands the first expansion! Jagged Earth is hard to get to the table because it expands an expansion, but my friend Junkerman likes to point out that every spirit plays so differently, it's good to have more options (he hated some spirits).
Jagged Earth adds more Spirits and variety to an already deep game! With this new expansion, you can now officially play Spirit Island (one of our Top 10 Cooperative Games of 2017) forever! There is so much stuff!
5. Venom Assault: Villains and Valor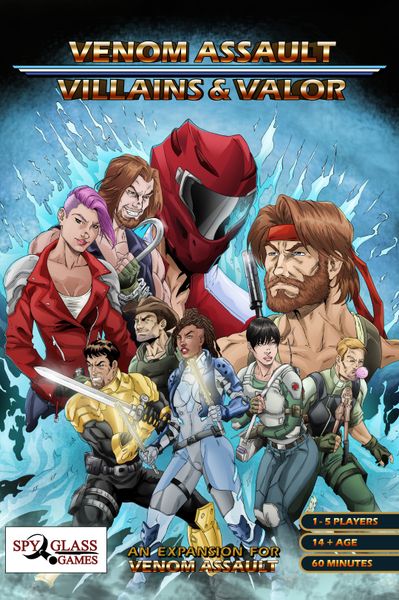 Venom Assault is an often overlooked Deck-building game! Although we love it (and put it in our Top 10 Cooperative Games of 2017 and Top 10 Cooperative Deck-building games), most people don't seem to know it. The Villains and Valor expansion adds more content, including revised solo rules and support cards that made the game more collaborative. My only complaint is that they didn't use Phil Cho's art (like the original game), but the artist they got meshes well with the art from the original game.
4. Detective: Smoke and Mirrors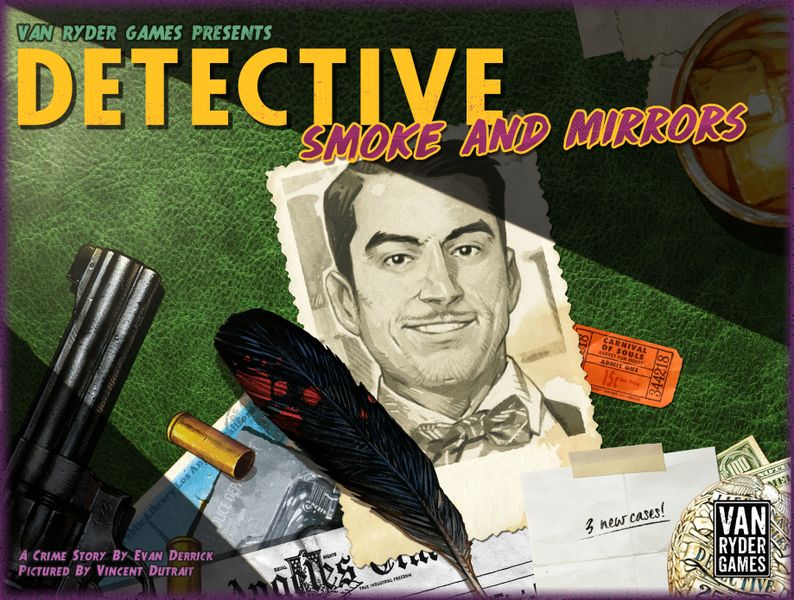 We reviewed Smoke and Mirrors here just a few weeks ago! Detective is a fantastic detective game (making our Top 10 Cooperative Detective Games) and Storytelling game (making our Top 10 Cooperative Storytelling/StoryBook games)! This expansion takes a game we love and adds more cases: it is NOT standalone! You need the original Detective: City of Angels (which made our Top 10 Cooperative Games of 2019). Great expansion!
3. Aeon's End: The Outcasts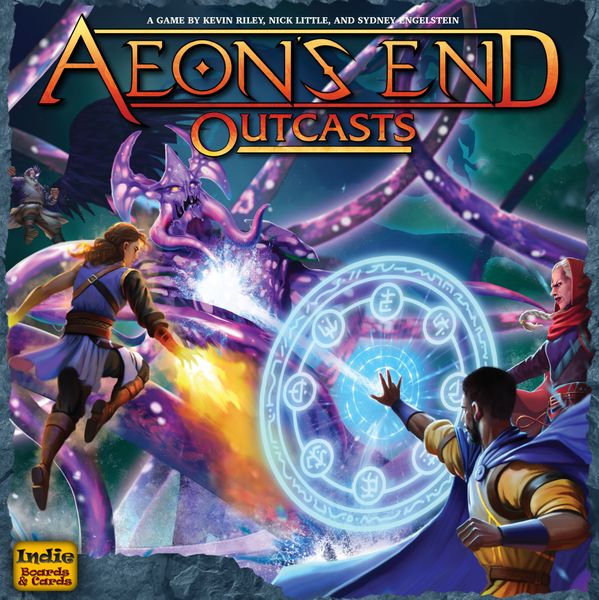 We reviewed Aeon's End: The Outcasts here a few months ago. We were shocked at how much we enjoyed the campaign that this expansion to Aeon's End put into the game! This expansion (which can also be enjoyed stand-alone or adding new content to any of the Aeon's End series) adds a nice story which gives you a framework to explore all the cards in the game. I'll be honest: I only backed the Kickstarter because I tend to be a completionist, but this is probably my favorite entry in the Aeon's End universe. If you can only pick up one game from Aeon's End, pick up the Outcasts!
2. Champions: The Rise of Red Skull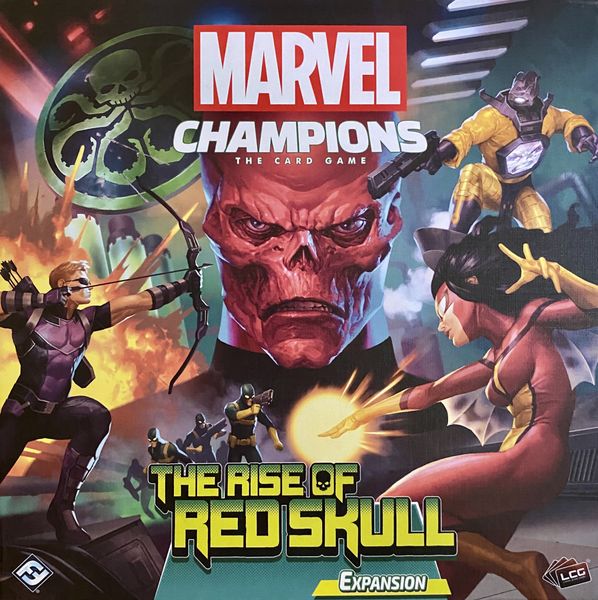 We reviewed this expansion: Champions: The Rise of Red Skull here. I think strictly speaking, you need the base game Champions before you can play this, but this almost a stand-alone expansion, adding new heroes and villains to the mix. Rise of Red Skull adds a campaign to Champions, but it really just adds a framework to explore the content of the game. While I didn't find the campaign compelling, and the upgrades seemed minimal for a campaign game, I did enjoy playing Champions in this little universe for a time. Obviously, I enjoyed it quite a bit if it made the number 2 spot!
1. Hero Realms: The Lost Village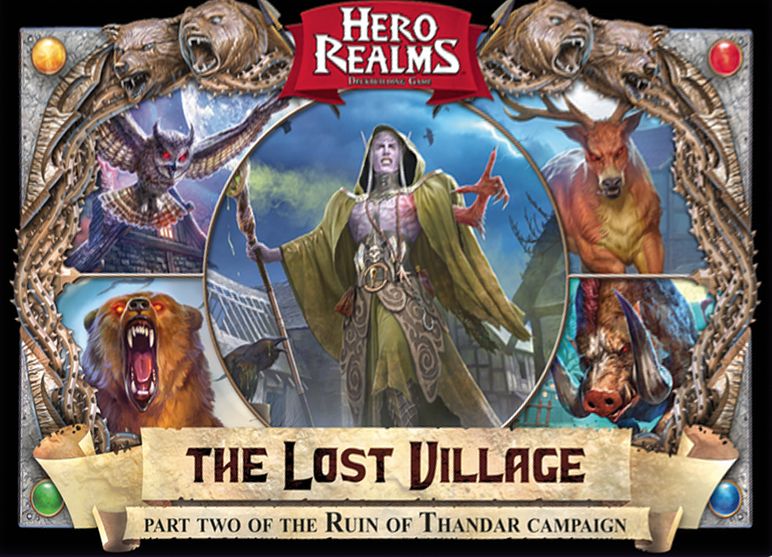 This entry surprised me. First of all, this was a bear (no pun intended: see the bear up there) to get to the table! You had to first get the base game Hero Realms, then the character packs, then the first campaign expansion Ruin of Thandar! (This game is only cooperative with the Ruin of Thandar expansion: see our Top 10 Games That Can Be Played Fully Cooperatively) Then you had to keep the cards very well sorted so you knew what cards to keep from the Ruin of Thandar campaign! Once you had ALL THAT SORTED, then and only then could you play! Here's the thing … it flowed so nicely once it was set-up! Hero Realms is a neat, simple little deck-builder that moves so quickly. There was actually enough decisions that you really felt like you were upgrading your character! I had so much fun playing this all the way through, I want to do it again!